We recognize that all our patients are unique and deserve to receive orthodontic care that reflects their individual needs. Our experienced and talented team is committed to working with you and your family to create a comfortable, stress-free, and rewarding orthodontic experience every time you visit our practice.
We are pleased to welcome you and your family, and we look forward to working with you.
---
Mybell
Practice Manager
As our practice manager, I spend my day-to-day ensuring that everything runs as smoothly as possible so our patients can have the greatest experience when they come to visit us for their beautiful smiles. I truly enjoy helping them through excellent customer service with all of their orthodontic needs.
When I'm not in the office, I love spending time with my family, my four active children, gardening, running, swimming, and especially playing basketball.
Nancy
Operations Manager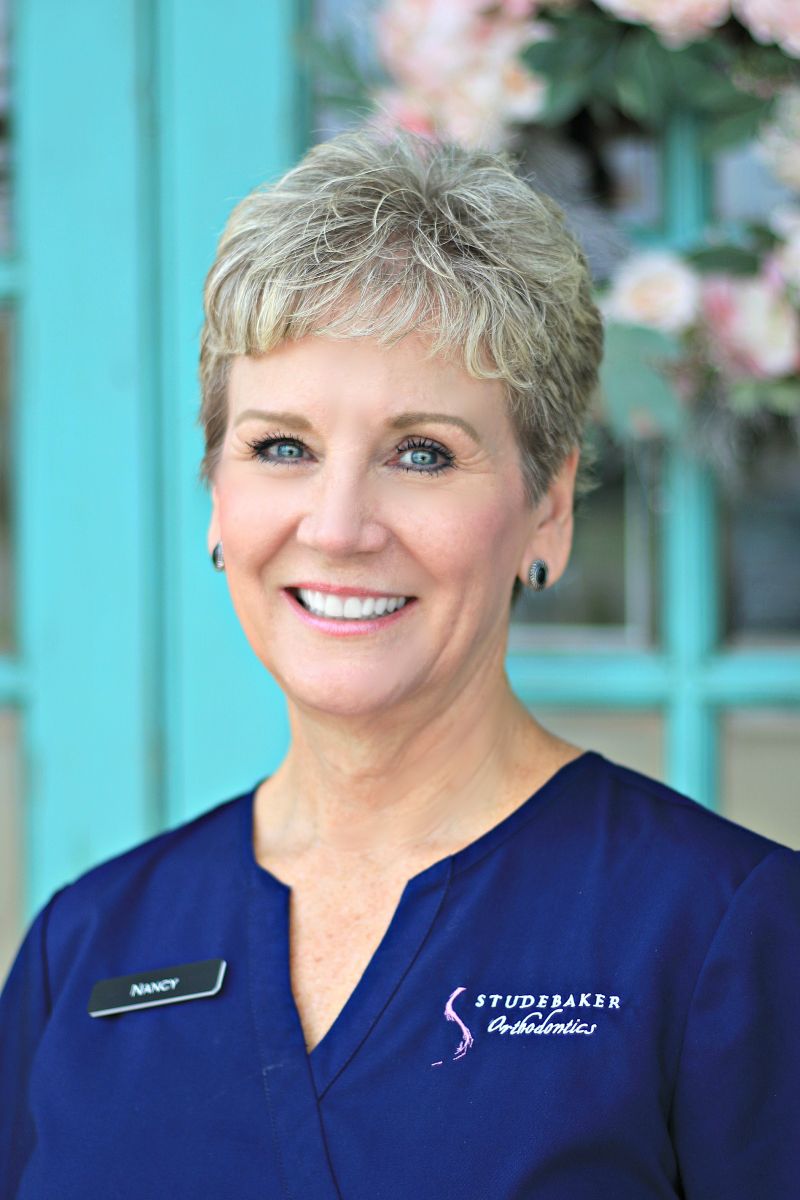 As the Operations Manager, I spend my day making sure that everything runs as smoothly as possible. I want to help our patients achieve a beautiful smile with quality care, comfort, and understanding. I have been in Dentistry for many years and find Orthodontics the most rewarding. I like to see the positive changes it makes in peoples' lives. The most exciting part of my work is watching our patients' smiles change and their personalities shine as their confidence grows.
I am a Certified Dental Assistant and a Specialized Orthodontic Assistant with over 40 years of Dental experience. It is exciting to be a part of Dr. Studebakers team. I look forward to meeting all of his patients.
I am originally from New Hampshire and am enjoying the Texas lifestyle with my husband, John. We have one daughter that lives in Austin. In my free time I enjoy spending time with family and friends, reading and traveling.
Marena
Clinical Coordinator / Orthodontic Assistant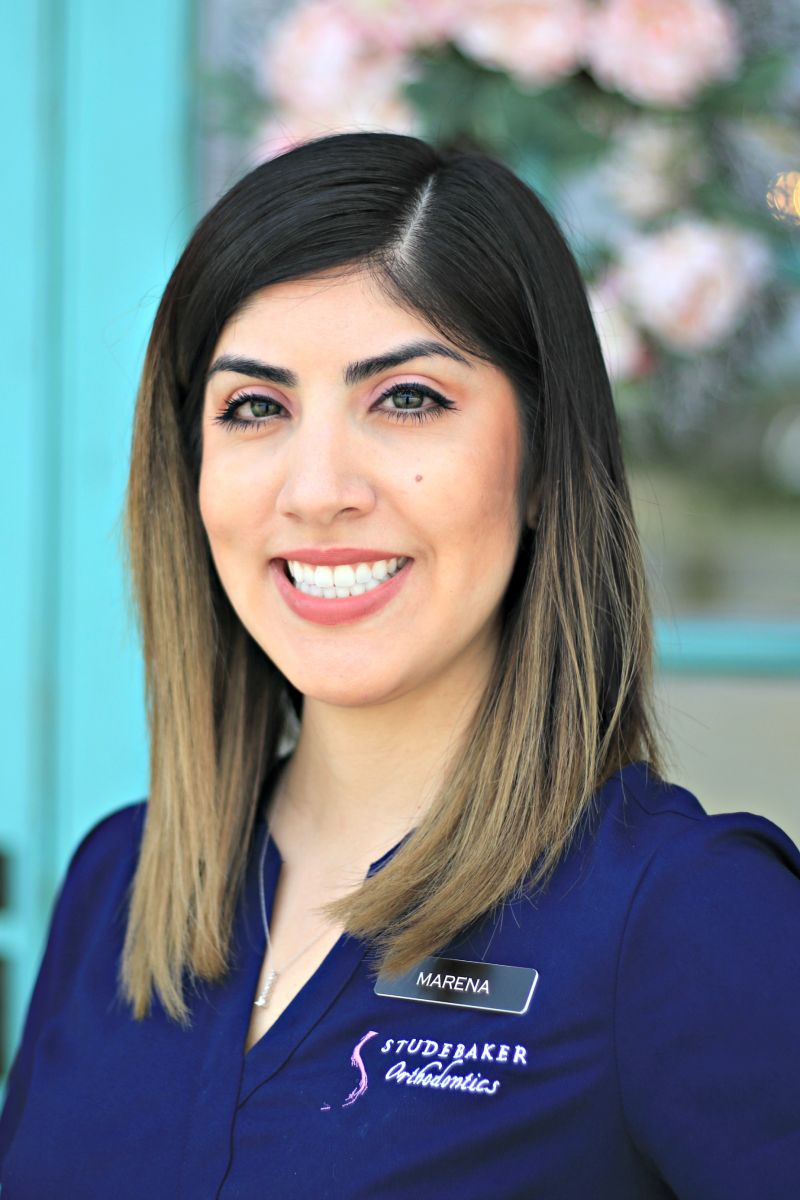 I am one of Dr. Studebaker's orthodontic assistants. I help our patients achieve their beautiful smiles by assisting chairside during appointments. Hands down, my favorite part of my job is seeing the transformation of our patients' smiles during their treatment. It really is such a pleasure and honor to know how much of a difference we are making in our patients' lives here at Studebaker Orthodontics. It is one of the best gifts a dental professional can give to their patient: a beautiful smile that will last a lifetime.
On my free time, I enjoy spending time with family and friends. When I'm able, I love traveling to different parts of the world and learning about different cultures.
Sally
Financial/Insurance Coordinator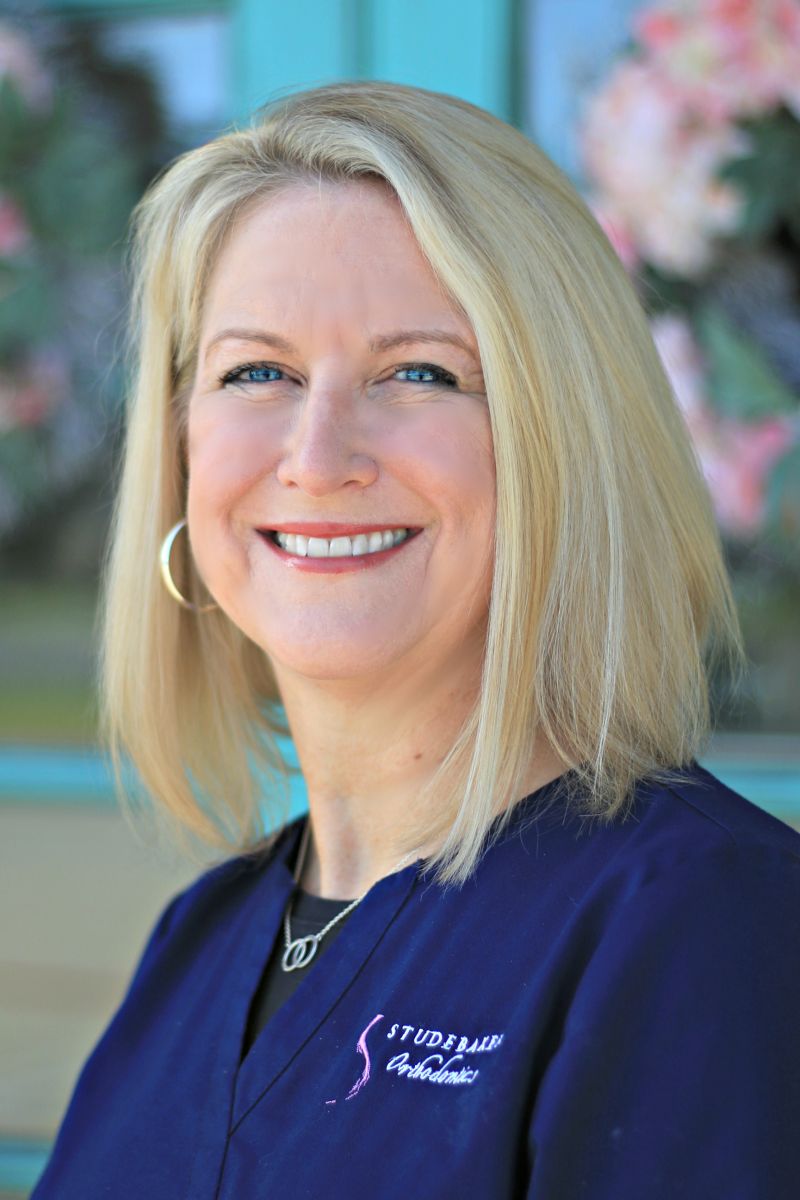 As a Financial & Insurance coordinator for Studebaker Orthodontics, my day-to-day duties include making sure that the parent/patients' financial needs, such as treatment, financials, concerns, and going over contracts, are met. I also assist the scheduling coordinator in making appointments for our patients' treatment and having the office run as smooth as possible. When needed, I assist Dr. Studebaker during our patients' orthodontic appointments.
I was born and raised in North Carolina and have been with Studebaker Orthodontics since January 2013. I have an associate's degree in liberal arts and completed the dental assisting program, along with the orthodontic specialty program, at UNC-Chapel Hill in 1993. I am currently an RDA in Texas. I have 13 years of orthodontic experience as dental assistant, clinical, and treatment coordinator.
I am happily married and have three beautiful daughters that keep us busy. In my spare time, I enjoy spending time with family, traveling, and watching sports, especially UNC Tarheels, Ole Miss, and the Pittsburgh Steelers. I am excited to be part of such a great office and team, and consider everyone here my second family.
Grace
Scheduling Coordinator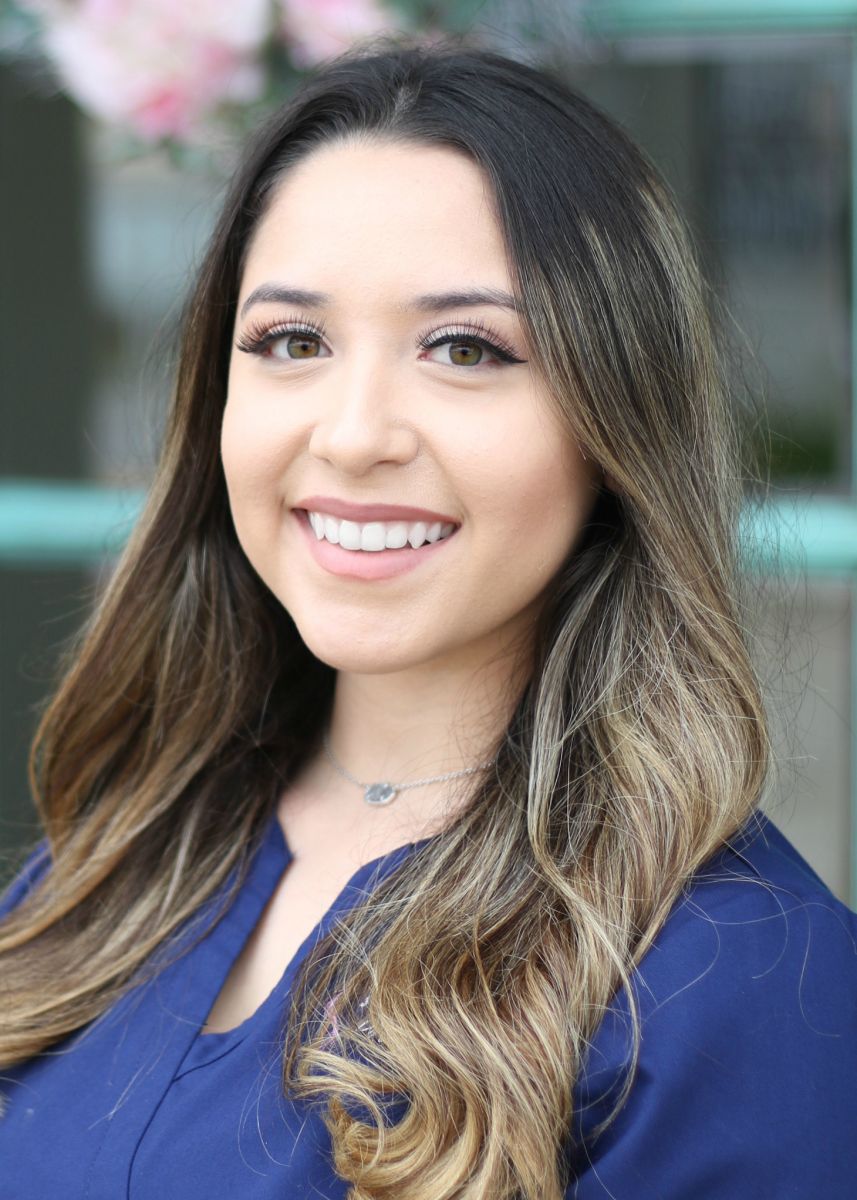 I am the Scheduling Coordinator at Studebaker Orthodontics. I assist in scheduling all appointments and making sure our day to day flow runs smoothly! My goal is to make you feel a part of our Studebaker Orthodontics family!
I am a Registered Dental Assistant (RDA) with a few years of experience in Dentistry. I find that Orthodontics is the most incredible field, being able to interact and be a part of each patient's journey towards a wonderful smile is the most rewarding feeling! In the future, I plan on continuing education in the Orthodontic field.
On my free time, I enjoy spending my time with my handsome husband Adrian also with close family and friends. I also enjoy singing, gym time and traveling!
Amanda
Orthodontic Assistant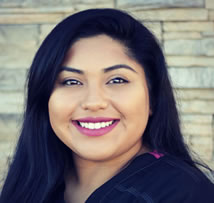 I am an orthodontic assistant for the Studebaker Orthodontics team. I recently obtained my Registered Dental Assistant (RDA) license and had the privilege to start my orthodontic assistant career with Dr. Studebaker. I really can't wait to learn and experience all that this field has to offer. What I love most about working with Dr. Studebaker is seeing the amazing transformations we help our patients achieve by creating new beautiful smiles. Another great aspect of working for Dr. Studebaker's team is seeing how well we all work together and how each member helps build the others up through constant training and great unconditional support. I am currently attending Lone Star Community College to further my education in the dental field.
I love spending time with my very supportive and wonderful family, friends, and my pet. I look forward to meeting you soon at the office!
Jessica
Orthodontic Assistant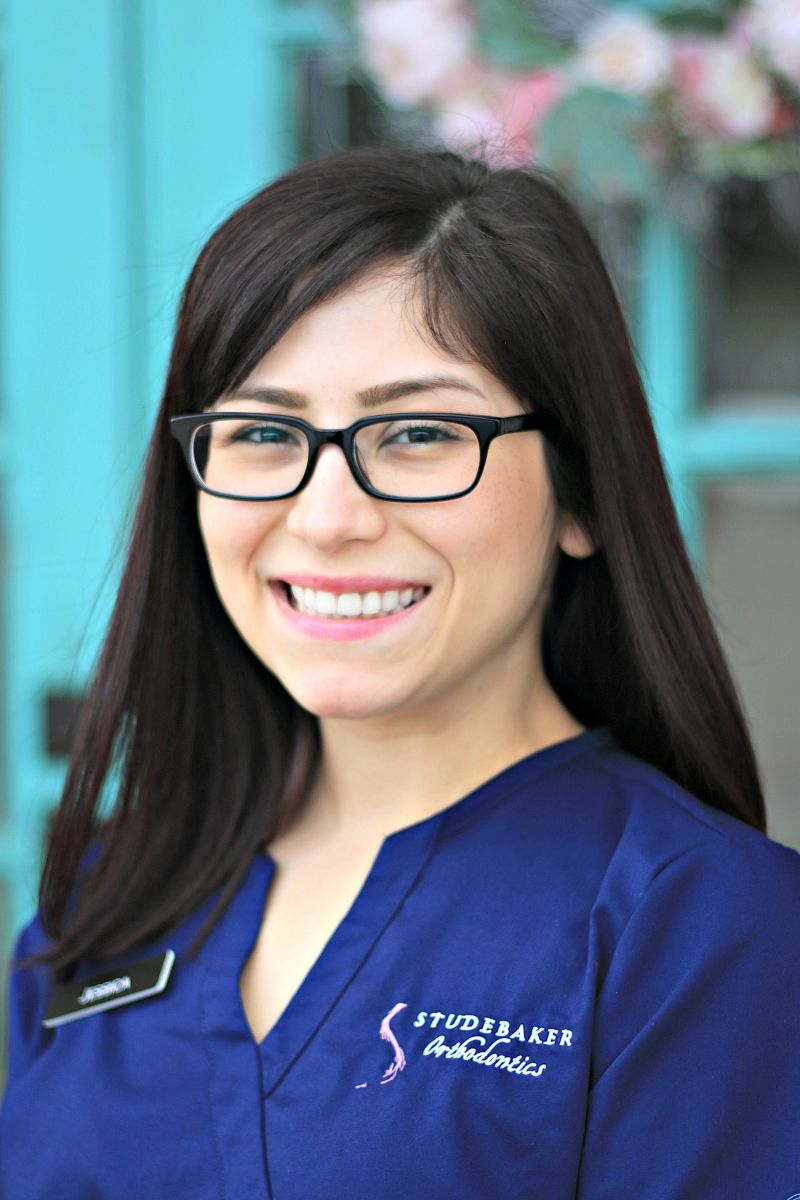 I joined the team at Studebaker Orthodontics in February 2016 and have worked in the field of orthodontics since 2009. I enjoy assisting the doctor with orthodontic procedures and working with a great team of people. It's a wonderful experience to watch how we can improve people's smiles. I really enjoy working with patients, connecting with them, and learning new things every day.
When I'm not enjoying myself at work, I love going to the movies, shopping, and spending time with family and friends. Also, I enjoy walking my dogs Bella and Baby Lola.
Janeth
Orthodontic Assistant/3D Technology Expert

Hello! I have the pleasure of joining the Studebaker Orthodontics family as an Orthodontic Assistant. My role is to help along my other teammates Dr. Studebaker in all aspects of patient care and orthodontic procedures. I am excited to work with this amazing crew and be part of the smile transformations each patient experiences.
I am from Venezuela, and graduated as a Dentist at the Los Andes University in Merida, Venezuela. I studied Orthodontics in Panama and made Texas my home after completing my Orthodontic program.
I love to run and excercise. I spend most of my time doing outdoor activities with my children.
Janet
Orthodontic Assistant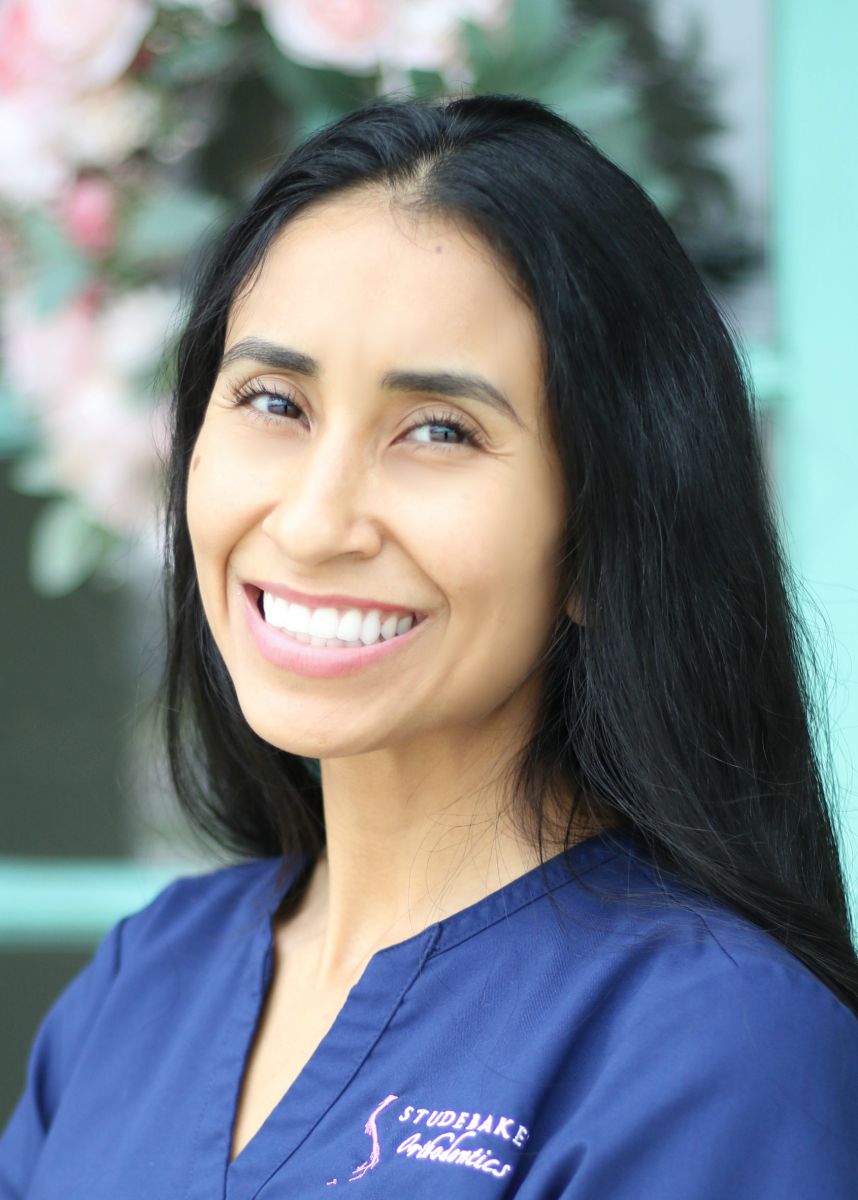 I've been in the field of Orthodontics since 2009. I absolutely enjoy being part of the Studebaker family! Watching out patient's journey to a beautiful smile warms up my heart every step of the way.
I enjoy being a mother of four. When we are not tied up with soccer, we definitely enjoy a good adventure weather it's a stroll down the toy isle or exploring a new beach.
Ana
Orthodontic Assistant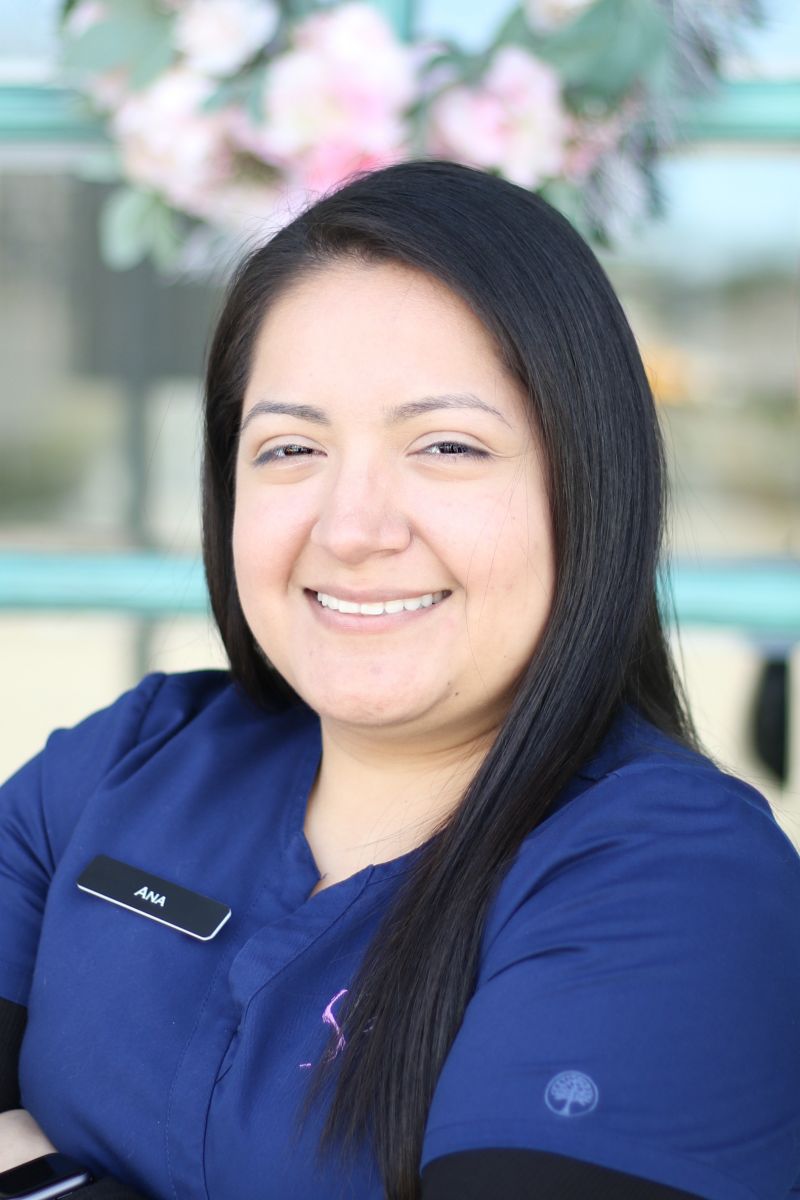 Hello! My name is Ana, and I've been blessed with the opportunity to join Studebaker Orthodontics as an Orthodontic Assistant. I'm so excited to meet all of the Studebaker family, our beloved patients! Along with all my new loving family here at Studebaker Orthodontics, I strive to provide the most comfortable, fun, and informative experience. I look forward to helping Dr. Studebaker create beautiful smiles!
I am originally from a small town named Bastrop, TX. The amazing experience I had during my orthodontic treatment as a child, at an office in Austin, is what inspired me to become a dental assistant. There, I always felt at home and was always understood. They seemed to genuinely care about me. I wanted to provide that same great experience I had to others. I attended Del Mar College in Corpus Christi, TX where I studied to be a dental assistant.
I am a mother to an energetic four year old who always keeps me on my toes! I enjoy spending time with my friends and family.