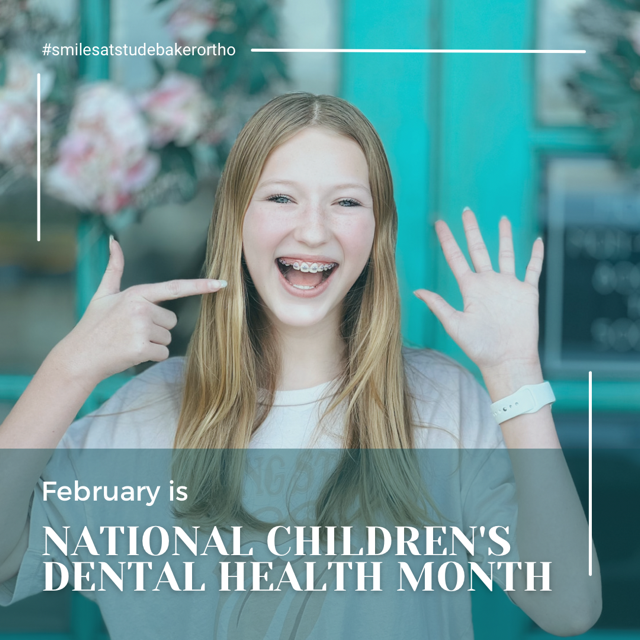 February is National Children's Dental Health Month, and what better way to celebrate than by discussing the benefits of braces and how they can improve your child's smile!
Braces are a popular orthodontic treatment option that can help straighten teeth, correct bite problems, and improve oral health. Not only do braces improve the appearance of a child's smile, but they also have several important health benefits.
Correcting bite problems can help prevent tooth decay and gum disease, as well as alleviate jaw pain and headaches. Straightening teeth can also improve speech and make it easier for children to clean their teeth and gums, reducing their risk of dental problems in the future.
In addition to the health benefits, having straight teeth and a healthy bite can also boost a child's confidence and self-esteem. A beautiful smile can make a big impact on a child's social and academic life, and braces can help make that happen.
It's important to note that every child's orthodontic needs are unique, and the best way to determine if braces are the right choice for your child is to schedule a consultation with an orthodontist.
So this February, take a moment to celebrate the importance of good oral health and the benefits that braces can bring to your child's smile. With the right care and attention, your child's smile can shine bright for years to come.