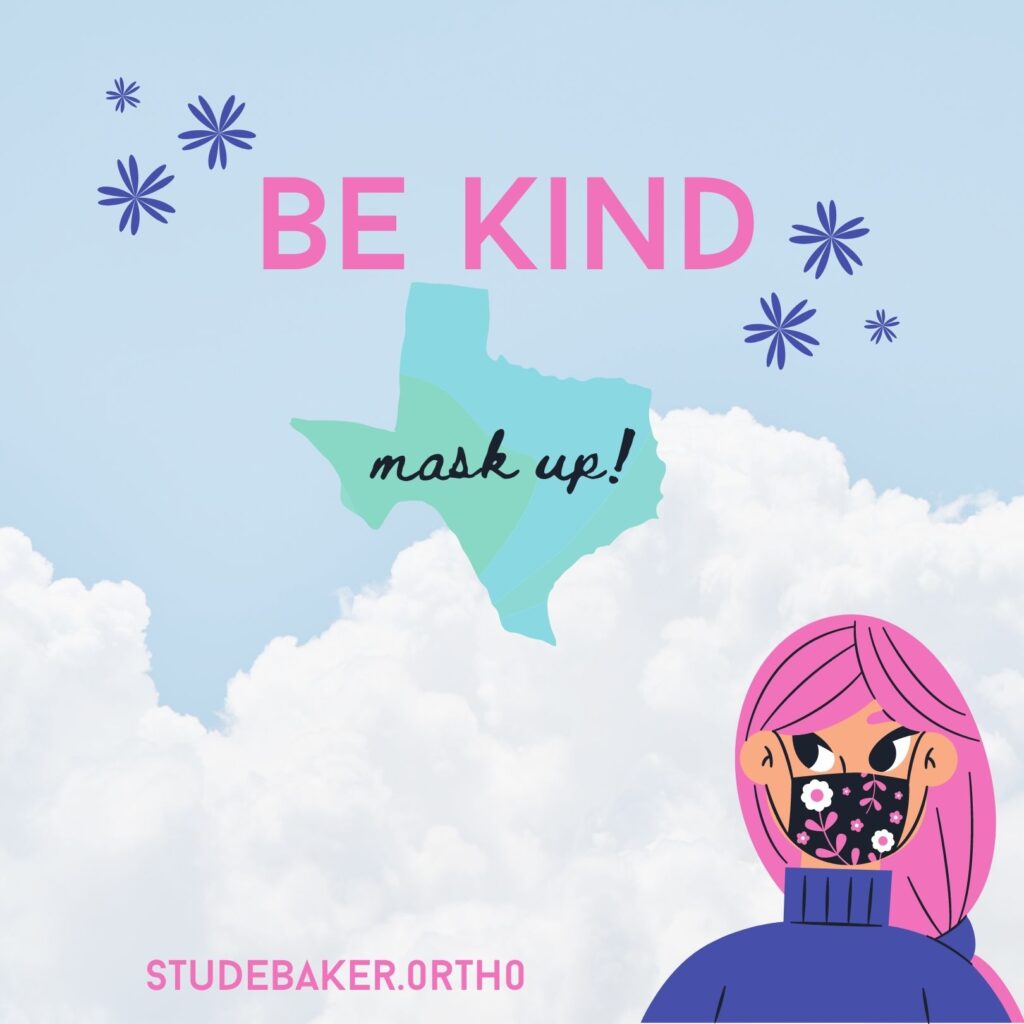 As we begin the month of March, it's hard to believe COVID-19 has impacted our lives for a full year. We have successfully placed protocols, and have kept a safe environment for our patients and team members, and our team members will continue to follow these protocols. Today we would like to express our gratitude for your cooperation with such protocols and we are happy to report there have been no incidents of outbreaks within the office.
As we are all aware, Governor Abbott removed the mask mandate for the general public starting Wednesday March 10th, however all dentists are governed by the Texas State Board of Dental Examiners, and according to the board, nothing is to change in our COVID-19 protection protocols. The three new variants of COVID-19 (Brazilian, South African, and U.K) seem to rapidly spread throughout the country. It is believed that these new variants are 50% more contagious, so we should be more diligent in our protection efforts than ever before, not less.
We will continue to "mask up" and continue with our protection protocols because these have proven to help slow down the spread of COVID-19 and keep you, your loved ones, our community and our great state of Texas safe.
Therefore, for the safety of our patients, the families we service, our team members and the community we've grown, Studebaker Orthodontics will continue to:
Check patients in from their vehicle.
Ask Covid-19 screening questions.
Keep social distancing inside the office.
Wear a mask while in the office.
Take temperatures upon entering.
Ask patients to wash hands and rinse with mouthwash.
We care about you, our Studebaker Orthodontics patient family, and hope that you continue to "mask up" and social distance as you enter our office. We have compassion for any of our families affected by COVID-19. We will continue to act with empathy and be considerate of all your needs.
Thank you to our Studebaker Orthodontics family, for working with us. Stay strong Texas!